Pine Haven is your home base for everything that makes life rich and vibrant — activities, excitement, learning, growing.
It's all here for you. Our supportive team and assisted living services ensure that you have the freedom to enjoy new experiences with just the right amount of help, all while maintaining your independence. We offer a variety of amenities activities, groups, and more. You'll love inviting family and friends to your new home. We also provide respite care services to caregivers who need to ensure their loved one is in good hands while they are away.
Finding ways to keep our residents active mentally, socially and physically is our mission!
We are committed to quality service and care.
You'll enjoy our full service senior living community, in a quiet, peaceful country setting. Some of the amenities you can expect are:
Private studios
All utilities including basic cable TV
Sun-filled courtyards and patios
Concierge service
Weekly housekeeping
Professional and caring staff 24 hours a day
On-site laundry
Medication management
3 nutritious meals daily served in the main dining room
Planned daily activities
Bible study
Transportation to medical and dental appointments
Emergency call system
Respite Care provides much-needed breaks from the daily routine of care giving. It can relieve caregiver stress, restore their energy, and promote the necessary balance in their lives. Whether it's for a few hours or that well-deserved vacation away, you can count on Pine Haven to provide respite care to family caregivers in the Great Bay Region.
At Pine Haven, We understand the physical, mental and emotional demands of being a family caregiver. Giving so much of oneself can be overwhelming at times and as a result, burnout is very common. To provide the best care possible for your loved one, it is essential for caregivers to take a break from time to time. That's why we provide much-needed respite care services.
We are happy to discuss the type and length of respite care needed, and a plan of service will be developed. Our Home Care Professionals care for your loved one for a few hours, a day, a week, or longer as needed to provide the following types of services:
Personal Care (bathing, grooming, dressing)
Light housekeeping (laundry, dishes, fresh linens)
Meal Preparation
Shopping
Transportation and companionship to/from appointments
And much more
We create an assisted living community where residents thrive and relationships grow. Pine Haven is your home, with endless possibilities. Think: housekeeping, scheduled transportation service, meticulous landscaping, and ample space to entertain friends and family. We do the work so you can do what you dream. Embark on new adventures. Kick back with a good book. Enjoy life.
We encourage you to get out and experience all that life offers, but we understand if you want to stick around and enjoy our signature programs. You'll have fun learning new hobbies, playing games with friends, taking care of the Alpaca's that live on-site, embracing technology, and more.
Still have questions? Contact us today at (989) 642-5761 to speak with a member of our team or stop by for a personal visit. We look forward to serving you!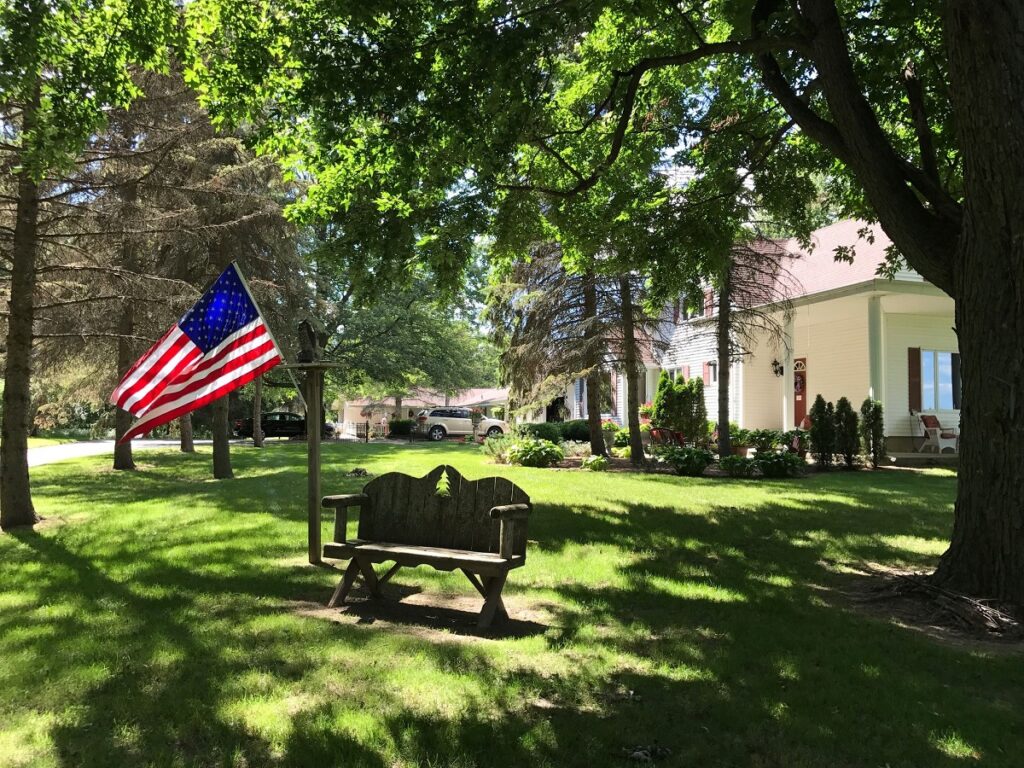 Some of the amenities you can expect are:
Private studios
Weekly housekeeping
Professional and caring staff 24 hours a day
On-site laundry
Medication management
3 meals daily served in the main dining room
Planned daily activities
All utilities including basic cable TV
Sun-filled courtyard and patios
Concierge service
Bible study
Transportation to medical and dental appointments
Emergency call system
Very happy that we found Pine Haven for my Dad. Every one that I have met has given me a sense of caring, sincerity, and desire for a family setting. Dad was at another care facility and i regret that he was and the way he had been treated. God bless the staff at Pine Haven!
My (our) mother loved it at Pine Haven. So did we.💕💕. Thanks for your loving care!
Primary Communities Served
Hemlock
Merrill
Midland
Saginaw